Maternity Support Bands are designed to take the pressure off your core to reduce stress as your pregnant belly grows. Aeroflow Breastpumps recently started helping moms get Compression garments through insurance, so we asked one of our own Breastpump Specialists, Alex Headrick, to test it out and let us know her thoughts.
WHEN DID YOU START TO WEAR THE MATERNITY SUPPORT BAND?
I started wearing it at 37 weeks, but would have gotten it earlier if I had known the benefits!
WHAT WERE YOU HOPING IT WOULD DO FOR YOU?
Relieve pelvic pain/pressure. The longer I went in my pregnancy and the more weight I gained, the worse those symptoms became.
HOW OFTEN/WHEN DO YOU WEAR IT?
Every day, all day while at work.
WHAT HAS BEEN YOUR EXPERIENCE? HOW HAS IT BEEN HELPFUL?
The pregnancy support band helped with pelvic pain and pressure on my bladder. It was very comfortable and the velcro was nice because it always fit me no matter how big I got. Walking became much easier (I was walking 2 miles a day for exercise).
ANY SURPRISES?
I couldn't live without it once I started wearing it.
ANY TIPS FOR MOMS WHO MIGHT BE CONSIDERING A MATERNITY SUPPORT BAND?
Get one by 34 weeks. Especially if you are active or on your feet a lot.
Interested in learning more about Compression? Click here.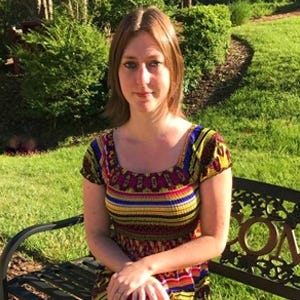 Alex Headrick
Alex has worked at Aeroflow Breastpumps for three years, and recently had a beautiful baby named Oliver. She loves to garden and helps organize Aeroflow's company garden, and owns her own photography company, Harlequinn Photography.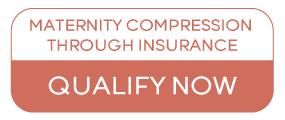 Information provided in blogs should not be used as a substitute for medical care or consultation.