Most state Medicaid plans will cover a breast pump, but Medicaid covers most services in a different way than private insurance companies. But what are the Medicaid guidelines for breast pumps? How will you know the specific stipulations of your policy? Will having a Managed Care Organization make a difference? We have the answers to all of your questions!
A Prescription Is Required For Breast Pumps
Most Medicaid policies require that you have a prescription on hand before you get your breast pump. Most policies also require that moms wait until the birth of the baby or close to it (typically 2 weeks-30 days after delivery) to obtain the pump. This can cause some alarm for some mamas, but don't fret! If necessary, many hospitals will provide a temporary pump to new mamas during their hospital stay.
Medicaid Breast Pump Coverage Terms
Obtaining a breast pump through a Medicaid plan can be an extensive process. Please note that it can take up to 10 business days before we receive authorization to move forward with providing the pump. No need to worry, our Breastpumps Specialists are here to help facilitate the process!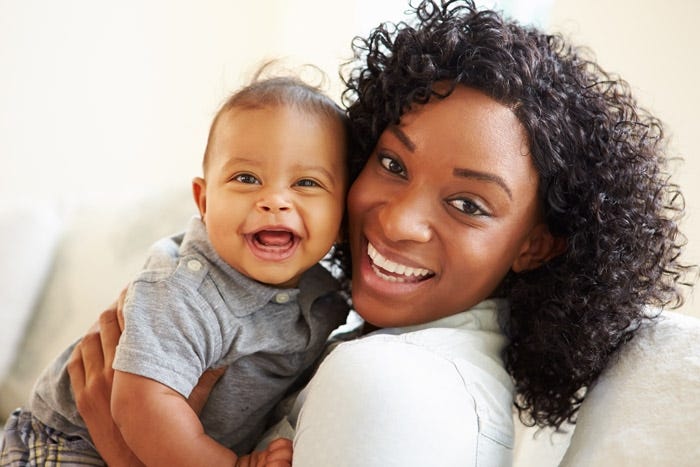 Some state Medicaid plans will not cover breast pumps per the Affordable Care Act at all. Rather, they cover them under medically necessary circumstances such as long stays in the NICU, inverted nipples, etc.

Certain states have stipulated that if the mother and baby will be separated for extended periods of time (due to either work or school), a pump will be covered. When your policy only covers the pump under these circumstances, a prescription will be required as well as documentation surrounding your work or school hours. Aeroflow Breastpumps will work with you and your health care provider to gather the correct information for your insurance company!
If you have both a commercial insurance plan and a Medicaid plan, it is important to provide us your commercial insurance. Insurance guidelines require that a patient's commercial/primary insurance be billed prior to their Medicaid plan.
My friend has Medicaid and her breast pump wasn't covered. Does that mean mine won't be covered?
Not necessarily! Coverage can vary from one mama to the next based on a number factors, including (but not limited to) state guidelines. The best way to find out is to submit our Breast Pump Qualify Through Insurance Form.
Are You From North Carolina?
North Carolina Medicaid does not cover breast pumps, and we recommend you contact your local WIC office to find out if they have a breast pump program. However, we understand how pricey it is to bring a little one into the world and we want to help, so we offer a 15% discount on all breast pumps for North Carolina Medicaid mothers!
Types of Breast Pumps Covered by Medicaid
Most Medicaid insurance guidelines for breast pumps will only cover personal use standard electric pumps or manual pumps, not hospital-grade breast pumps. If your Medicaid plan does not cover a breast pump, your dedicated Breastpump Specialist will discuss possible WIC options with you.
Breast Pump Warranty
Some Medicaid policies require that pumps have warranties (luckily, most pumps do!) and meet specific performance and manufacturing standards. If you are covered for a breast pump under your Medicaid plan, Aeroflow Breastpumps will offer you pumps that comply with the standards outlined by your health insurance.
Aeroflow Breastpumps can help you!
While we are not able to work with all Medicaid policies, Aeroflow Breastpumps strives to provide the best possible products to every mom at a great price. We have also extended special offers to moms in some states that have Medicaid plans we are in-network with, but which do not cover pumps.

To find out if you qualify for a breast pump, simply fill out our Qualify Through Insurance Form. A Breastpump Specialist will verify your coverage and be in contact with you about your options.

If you have additional questions about the Medicaid insurance guidelines for breast pumps, give us a call today at 844-867-9890. We're here to help!
Medicaid Maternity Compression Coverage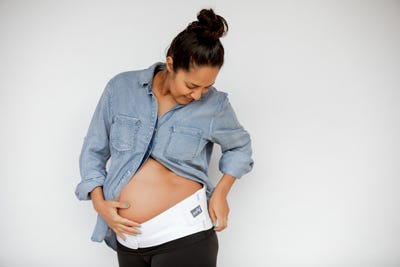 Aside from covering your breast pump through insurance, Medicaid also provides coverage for maternity compression garments. These are medical devices that have been designed by healthcare professionals to provide support, relief, and stabilization for increased comfort during pregnancy and to assist with postpartum healing.
Through most Medicaid plans, you may qualify to receive maternity support bands (also known as belly bands), compression socks, and postpartum recovery garments through insurance. To apply for maternity compression garments through insurance, visit our Compression Qualify Through Insurance form now!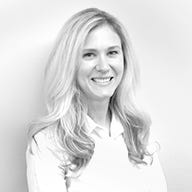 Jennifer Jordan is the Director of Mom & Baby at Aeroflow Breastpumps. A working and once-breastfeeding mom, Jennifer - along with her team - is committed to supporting all moms on their breastfeeding journey through support, education, and exceptional customer service.
Information provided in blogs should not be used as a substitute for medical care or consultation.