Are you a new mother or mom-to-be and wondering if your health insurance covers a breast pump?
Most insurance plans will cover one pump in conjunction with each new pregnancy as a preventive benefit under the Affordable Care Act (ACA). Under the ACA, health insurance plans provide coverage for breastfeeding support, counseling, and equipment.
Navigating Insurance Coverage
Breast pump coverage stipulations can vary from one insurance provider to the next. For instance, there may be differences regarding which type of breast pump is covered (manual or electric), the duration of payment on rental pumps, and when a breast pump can be dispensed (before or after birth). However, most insurance companies will cover one breast pump with each pregnancy, and you can often qualify for this benefit up until one year postpartum.
That's where we come in!
Aeroflow Breastpumps can help you to receive a name-brand, top-quality breast pump at no cost through insurance! You simply need to fill out our Qualify Through Insurance form to get started. Your dedicated Breastpump Specialist will verify your coverage with your insurance company, share your pump options, and even file the claim for you. We work with most major health insurance providers, and can also provide a breast pump through some Medicaid plans.
For more information on coverage guidelines, visit the resources below, or give us a call at 1-844-867-9890.
Aeroflow Healthcare has been serving patients, building relationships with health insurance companies and providing medical supplies since 2001. We have an A+ rating with the Better Business Bureau and we are ACHC accredited. We've helped hundreds of thousands of mothers all across the country receive a breast pump through insurance and we are ready to help you!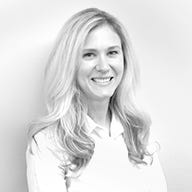 About the Author
Jennifer Jordan is the Director of Mom & Baby at Aeroflow Breastpumps. A working and once-breastfeeding mom, Jennifer - along with her team - is committed to supporting all moms on their breastfeeding journey through support, education, and exceptional customer service.
Information provided in blogs should not be used as a substitute for medical care or consultation.