Thanks to the Affordable Care Act, most insurance plans are now required to provide breastfeeding supplies and support at no cost to their members. At Aeroflow Breastpumps, that means we see hundreds of different insurance plans daily. Cigna is one of the biggest insurance providers we see on a daily basis and our Breastpump Specialists can help you navigate the Cigna insurance guidelines for breast pumps today.
Cigna Requires A Prescription and Prior Authorization
Too much on your mind to remember all of that? Don't fret! The Breastpump Specialists at Aeroflow Breastpumps handle it. We send a prescription request to your doctor and take care of the Prior Authorization too! Note: Cigna may take a few days to review your information before granting Aeroflow Breastpumps Prior Authorization, so it is a good idea to submit your information early!
Get a free Medela, Motif, Spectra, or Lansinoh pump through Cigna Insurance
Did we mention that most Cigna plans will cover a Medela Pump In Style Advanced Starter as well as other pumps from the above brands? That's right! We carry all major breast pump brands, which means we will have the perfect pump that suits you and your new family.
Every plan is unique
Please keep in mind that while most insurance plans will provide an electric breast pump for free for lactating and expecting mothers, everyone's plan is different. Many times we have mothers with insurance plans that are considered "grandfathered" and do not follow health care reform, which means that the plan will not cover an electric breast pump. They might say "My friend has the same insurance and got her breast pump for free," but unfortunately, while two mothers may have Cigna insurance they may have different plans tailored to their specific needs.
See what you qualify for — it's quick & easy
The quickest way to find out if your insurance plan covers a breast pump is to fill out our Qualify Through Insurance form below. Your dedicated Breastpump Specialist will verify your benefits and then give you a call to discuss your coverage…and hopefully, if you're covered, your breast pump is too! Besides the process being simple, it's also FREE! There is no service charge and no shipping charge for sending you the breast pump.
If you need immediate assistance or have additional questions about the Cigna insurance guidelines for breast pumps, give us a call at 844-867-9890. An Aeroflow Breastpump Specialist will be happy to take your information over the phone and get you on the way to a free breast pump delivered to your front door. We look forward to working with you!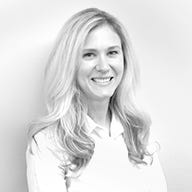 About the Author
Jennifer Jordan is the Director of Mom & Baby at Aeroflow Breastpumps. A working and once-breastfeeding mom, Jennifer - along with her team - is committed to supporting all moms on their breastfeeding journey through support, education, and exceptional customer service.
Information provided in blogs should not be used as a substitute for medical care or consultation.