It's hard to know how breastfeeding will go as there are so many mixed messages floating around. The reality is that every mother-baby dyad has a unique breastfeeding experience. For some new moms, breastfeeding initiation does go rather smoothly. Other moms encounter breastfeeding challenges, such as a baby with difficulty latching, low breast milk supply, tongue tie, and/or pain and discomfort while feeding. The important thing to remember is that help is available!
Preparing to Breastfeed While Pregnant
As you're preparing to embark on your breastfeeding and motherhood journey, we suggest getting a head start prior to your due date! Here are some things you might want to do before your baby arrives to help make that transition a bit smoother:
Get Help From the Professionals
Take a breastfeeding class: Did you know that taking a breastfeeding education course is the #1 indicator of breastfeeding success? Here's a free workshop that is a great place to start. Learning the basics ahead of time will help you know what to expect, what to look out for, and when you should reach out for additional help.
Schedule a prenatal consult with an Internationally Board Certified Lactation Consultant (IBCLC): In-person and virtual options are available on lactationlink.com. One of the best ways to get breastfeeding support for your first time breastfeeding is to meet with a lactation consultant during your pregnancy.

IBCLCs can give breastfeeding moms advice on how to increase milk production, deal with (ductal narrowing) clogged milk ducts or sore nipples, as well as which breastfeeding positions might work best with their specific needs or concerns.

They can review your medical and pregnancy history and help to anticipate any breastfeeding problems that might occur. Certain groups of women are at a higher risk of breastfeeding problems, including those with a history of previous breast surgery, infertility, hormonal issues like polycystic ovarian syndrome (PCOS) or hypothyroidism, and pregnancy-related complications, including pre-eclampsia and gestational diabetes.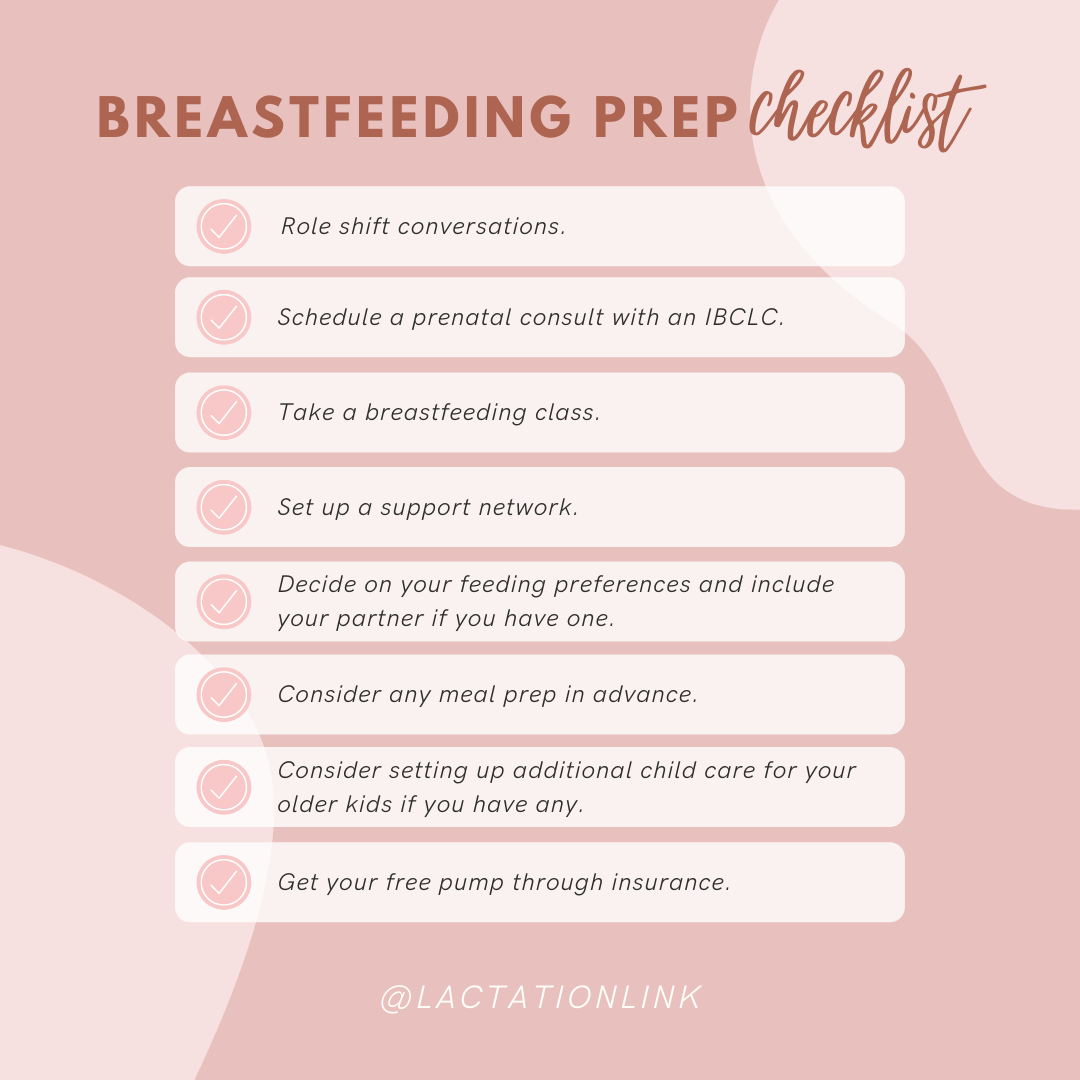 Set Yourself Up for Success
Establish a support network: Identify at least two people you can turn to with your breastfeeding questions and for emotional support during the hard times. One of them can be an IBCLC! This will make all the difference when you encounter bumps in the road on your journey.
Get your free breast pump through insurance: Not sure where to start? Fill out our Qualify Through Insurance Form to see which pumps your insurance covers! Moms who are working outside of the home, are on the go, or are building a breast milk stash may benefit from a breast pump.
Have breastfeeding supplies on hand: Breastfeeding planning includes getting any supplies and equipment you'll need, like nursing bras, breast pads, nipple cream, and nursing pillows. Research breast pumps and accessories ahead of time, so you can have a good idea of which pumps will meet your needs.
Create a breastfeeding/pumping space: Think about where you and your baby may be most comfortable and peaceful. This might be a cozy couch filled with pillows and blankets in the living room, or a rocking chair and footrest in a quiet corner of a bedroom. Having a dedicated space can be helpful in the early days for you and your baby to get to know each other and learn to breastfeed.
Preparing for Postpartum Will Make Breastfeeding Easier
Consider meal prepping in advance: Having meals ready to go in the freezer is a great way to save time and energy in the postpartum period! This is something friends and family could help with prior to your baby's arrival too.
Arranging additional child care: If possible, arranging playdates or child care for your older kids will allow you to spend more uninterrupted time with the new baby. It can give the big kids something fun to look forward to, as well.
Prepare for postpartum recovery: Most pregnant women have spent the majority of their preparation considering everything the baby needs, and have their birth plan ahead of time. However, many new parents neglect to prepare for new mothers' unique needs during the postpartum period. The "fourth trimester," which refers to the weeks and months following delivery, is a major physical, mental, and emotional transition for new mothers. Nurturing and taking care of new moms, especially during the early weeks, promotes healing from labor and delivery, mother-newborn bonding, and the establishment of successful breastfeeding.
Do you want additional help during postpartum? If you have family members, friends, neighbors, co-workers, etc. who would like to help you, and you're comfortable having them over, it's totally fine to let them help with cooking, cleaning, and other chores and errands! And if you're not comfortable, that's fine too. It's your decision as to what's best for you and your family. During pregnancy, some families will pre-arrange fourth-trimester visits with support figures, such as doulas and lactation consultants.
Talk About It
Decide on your feeding preferences and include your support partner: Deciding beforehand what your feeding preferences and goals are will set you up for success. Including your support partner if you have one will help them advocate for you when needed.
Role shift conversations: Having conversations about how roles in the home will need to adjust when the baby arrives will help the adjustment process happen without resentment or negative feelings towards your partner.
Talk to family members and friends who have breastfed: You might learn that some mothers who end up breastfeeding the longest and seem to be the most "successful" at it actually struggled and needed a lot of help with breastfeeding at first. Join Aeroflow's free postpartum support group that meets every Monday at 3:00 pm ET on Zoom to connect with other parents.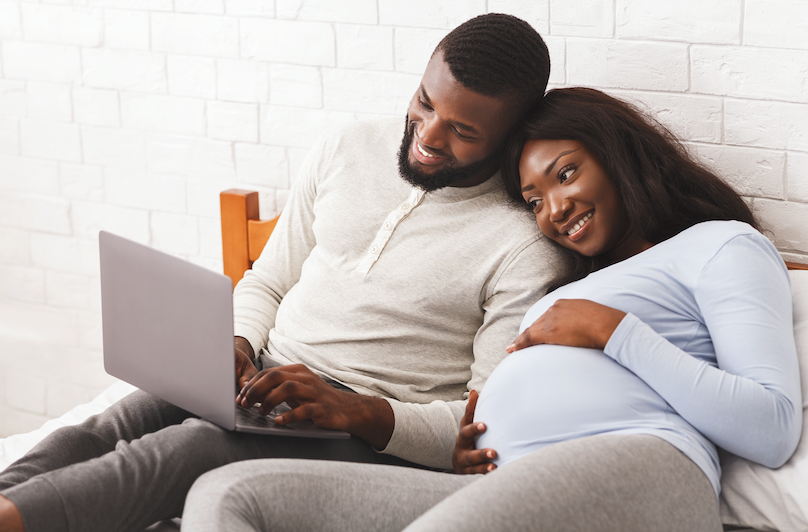 The best way to prepare for and support breastfeeding mothers is to recognize that the needs of the mother-baby dyad should be prioritized over everything else during the first weeks to months after birth. Learning about breastfeeding, anticipating risk factors, and researching equipment and supplies are helpful. Also, having a breast pump is an essential part of preparing to breastfeed.

Information provided in blogs should not be used as a substitute for medical care or consultation.