Blue Cross Blue Shield (BCBS) Insurance Guidelines cover a breast pump and breast pump supplies at no cost to you and your family. But what does that process look like? And what are the specific stipulations of your policy? We have the answers to all your questions!
Does Blue Cross Blue Shield Cover a Breast Pump?
Yes! The Affordable Care Act requires BCBS to cover a breast pump (some exceptions apply to grandfathered plans). Legislation under the health care reform statute requires that new and expectant mothers receive breastfeeding support and supplies at no out-of-pocket cost under most insurance plans.
Aeroflow Breastpumps Specialists make the process of getting a free breast pump through BlueCross BlueShield as simple as possible for moms. We carry top-of-the-line breast pumps from leading manufacturers like Motif Medical, Medela, Ameda, Spectra, Lansinoh, Evenflo, Freemie and more! Studies show that breastfeeding has lots of health benefits for both mom and baby, and also lowers overall doctor visits, so this coverage is vital.
Does Anthem Blue Cross Cover a Breast Pump?
Anthem Blue Cross currently covers one double electric breast pump in conjunction with each pregnancy as well as tubing, breast shields, valves, and storage containers. In other words, you can get a brand new breast pump for each baby through your health insurance. *Coverage does not include items such as totes, cooler bags or extra bottles.
Does BlueCross BlueShield Cover Breast Pump Supplies?
Yes! Many Anthem and Blue Cross plans also cover replacement parts for your pump like:
Breast Pump Tubes
Breast Flanges
Valves
Breast Milk Storage Containers
Your eligibility will depend on your specific plan and coverage. The good news is, when you use Aeroflow Breastpumps to get your breast pump through insurance - we automatically check your coverage for additional breast pump supplies! Approximately eight weeks after your due date, a Specialist will notify you via email and phone if you're eligible. Replacement parts include all of the parts that connect to the breast pump motor including tubing, breast shields and valves.
BlueCross BlueShield (BCBS) Compression Coverage
Aside from covering your breast pump through insurance, BlueCross BlueShield also provides coverage for pregnancy & postpartum compression garments. These are medical devices that have been designed by healthcare professionals to provide support, relief, and stabilization for increased comfort during pregnancy and to assist with postpartum healing. Most policyholders with BCBS qualify to receive pregnancy support items, compression socks, and postpartum recovery garments through insurance but they are subject to deductible and coinsurance. If you fill out our Qualify Through Insurance Form, we automatically check your coverage for pregnancy and postpartum compression items as well!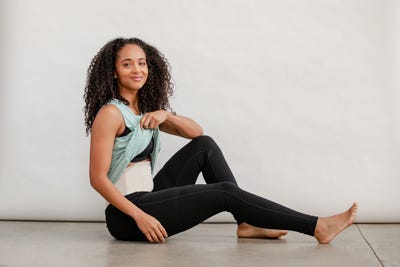 Get Started Today!
Aeroflow Breastpumps has a team of specialists waiting to verify your benefits. The process takes only a few days to qualify through your health plan. If you are expecting your little one to arrive any day or have already given birth, we'll do everything we can to expedite the process. Check out the Qualify Through Insurance Form to get started.
*This is the current coverage provided by Anthem Blue Cross. Aeroflow Breastpumps will check your insurance coverage when you submit our Qualify Through Insurance Form and let you know if any changes in coverage have occurred.
At Aeroflow Breastpumps, we pride ourselves on providing the best possible durable medical equipment (DME) to new moms through insurance.